Pro Wrestling League
An initiative of ProSportify and Wrestling Federation of India, Pro Wrestling League (PWL) is the biggest Olympic Wrestling League in the country.
Established since 2015, PWL have successfully completed three editions and during this period, the League has showcased world class wrestling action from:
51 Olympians (23 Men & 28 Women)
20 Rio2016 Olympic Medalists
30 World Championship Medalists
13 Continental Games Champions
34 World & Continental Champions
In the previous three editions, the League has recorded a total of staggering 3,764 points (Average of 70 points per match) scored by all the participating wrestlers.
The PWL Season 4 is set to be bigger and better than ever this year with the addition of a new team from Madhya Pradesh – MP Yodha. There are totally six competing teams – Delhi Sultans, UP Dangal, Haryana Hammers, MP Yodha, Mumbai Maharathi and the NCR Punjab Royals.
The PWL Season 4 will witness participants from 15 nationalities spanning across Asia, Europe, Africa and the American continent.
PRIZE MONEY
The Pro Wrestling League offers a prize purse of Rs. 3 Crore.
Winning Team: Rs. 1.9 Crore
Runner up Team: Rs. 1.1 Crore
FORMAT
Teams: Six
No of Players per Team: Nine (Five Men + Four Women)
Domestic Players per Team: Five
International Players per Team: Four
No of Bouts per Match: Seven in League Phase and Nine in Semi-Finals and Final
BOUTS & RULES
PWL guarantees a minimum of 130 bouts. The League strictly conforms to the rules of United World Wrestling and Wrestling Federation of India.
TV COVERAGE
The Pro Wrestling League is the most watched Olympic-styled Wrestling League. You can catch all the action LIVE from PWL 4 on:
English: Sony SIX, Sony SIX HD
Hindi: Sony TEN 3, Sony TEN 3 HD, Sony WAH
Timing: 7-9 PM, every day (14-31 Jan 2019)
MASCOT
Faulad Singh,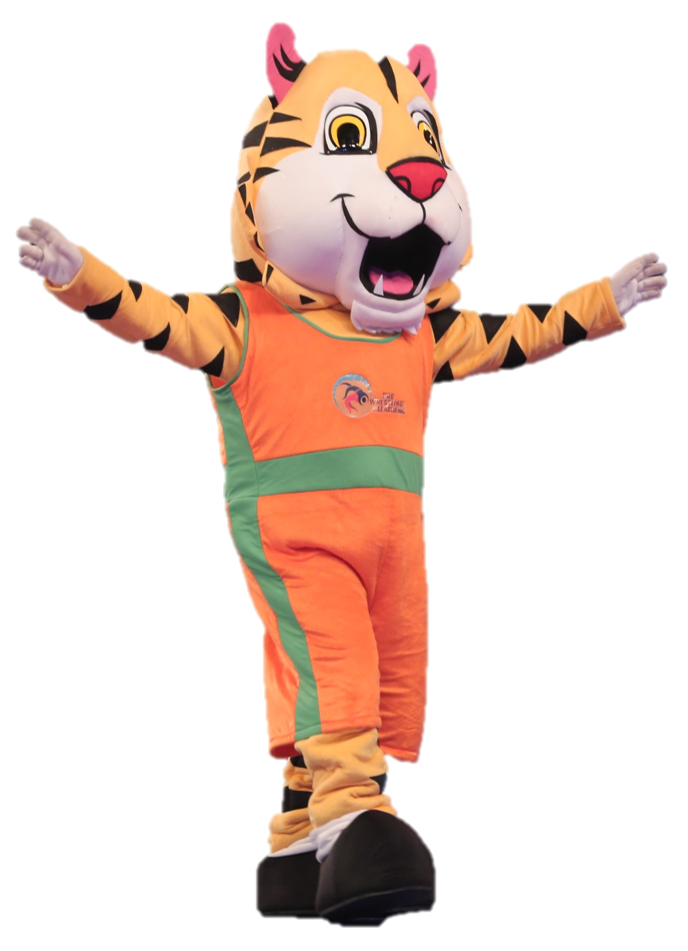 the mascot of Pro Wrestling League, is the most visible face of the League. With his positive attitude, he encourages all the participants to compete with integrity and honesty. His athletic prowess is second to none and wears courage on his heart. He a fierce competitor but he is equally friendly and bubbly with the kids.
If you don't want to have a major #FOMO (Fear of Missing Out), come and get your selfies with the People's Champion – Faulad Singh!
Quick Facts
Age: 4 years old
Nationality: Indian
Achievement: People's Champion
CHAMPIONS IN PWL
Season 3
Olympic Champions – (3)
Vladimer Khinchengashivli (GEO)
Helen Maroulis (USA)
Soslan Ramonov (RUS)
World Champions (5)
Helen Maroulis (USA)
Haji Aliyev (AZE)
Geno Petriashvili (GEO)
Vanesa Kaladzinskaya (BLR)
Zurabi Lakobishivili (GEO)
Continental Champions (6)
Bekzod Abdurakhmonov (UZB)
Bajrang Punia (IND)
Ilyas Bekbulatov (RUS)
Odunayo (NGR)
Maroi Mezien (TUN)
Marwa Amri (TUN)
Season 2
Olympic Champions (2)
Erica Wiebe (CAN)
Vladimer Khinchengashivli (GEO)
World Champion (1)
Vladimer Khinchengashivli (GEO)
Continental Champions (4)
Alena Stadnik Makhaya (UKR)
Sandeep Tomar (IND)
Vladimer Khinchengashivli (GEO)
Vasilisa Marzaliuk (BLR)
Season 1
World Champions (3)
Oksana Herhel (UKR)
Vladimer Khinchengashivli (GEO)
Adline Grey (USA)
Olympic Champion (1)
Vladimer Khinchengashivli (GEO)
Continental Champions (5)
Alena Stadnik Makhaya (UKR)
Vasilisa Marzaliuk (BLR)
Erdenebat Bekhbayar (MGL)
Odunayo (NGR)
Adline Grey (USA)